Senior leadership
Meet UTMC's Unemployment Cost Control Experts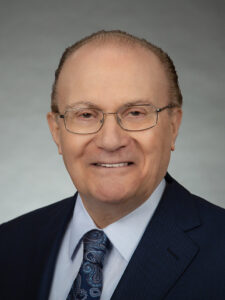 Bob Siegel
FOUNDER/CHAIRMAN
Bob, with his wife Judy, founded the company in 1977.  He has over 50 years of experience in unemployment compensation and related employer matters. He has helped write the unemployment laws and regulations for various state agencies. Bob now leads the company's senior staff as Treasurer and Chairman of the Board. As a senior statesman within the unemployment insurance industry, Bob has been called upon by industry leaders for his expertise and counsel. He graduated The Massachusetts Institute of Technology (B.S. in Electrical Engineering) and Northeastern University (M.S. in Electrical Engineering).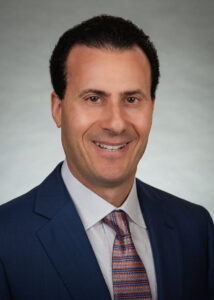 Rich has over 29 years of experience representing employers before the states' employment security divisions. He continues to serve clients while sitting on numerous business advocacy committees that relate to unemployment compensation, such as The Associated Industries of Massachusetts (AIM) and the Connecticut Business and Industries (CBIA) Unemployment Task Forces. Rich has been invited to provide counsel on legislative and regulatory issues regarding unemployment compensation before state legislative, congressional, and senate committees as well as executive leadership in several states and at the U.S. Department of Labor. Rich is also frequently sought out as a guest speaker by business organizations and community groups. Rich has a Bachelor of Arts degree from Tufts University and a Master of Business Administration from Indiana University.
Rich currently serves as President of The Association of Unemployment Tax Organizations ("AUTO"). As the national association of third-party unemployment tax administrators, AUTO was founded in 1979 to promote, protect, and improve the integrity, administration, and operation of the nation's unemployment compensation system for all parties participating in the system—claimants, employers, and state agencies. In this position, Rich chairs numerous committee boards, including Legislative, Standards, and State Information Data Exchange Systems (SIDES).
Massachusetts' Governor Charles D Baker has appointed Richard A Siegel as a Board Member of the Advisory Council to the MassHire State Workforce Board. The Board members develop strategies that guide the Commonwealth's efforts in ensuring workers have the skills they need to fill the jobs businesses create, for a more prosperous Commonwealth, with higher wages for workers, larger profits for businesses and stronger communities for all. Rich Siegel currently serves as President of Wakefield, Massachusetts' based Unemployment Tax Management Corporation, a third party administrator which, since 1977, has represented employers of various sizes and industries to assist them in reducing their state unemployment taxes and expenses. In addition, for the last 5 years, Siegel has been serving as President of The Association of Unemployment Tax Organizations. This national group represents Third Party Unemployment Insurance Administrators. Siegel states" that it is an honor to be appointed to this committee particularly during these turbulent times as we try to heal this Commonwealth and the nation's economy. Employers of all sizes and of all industries now will have a voice in the formulation of ideas and plans in revitalizing the Massachusetts' economy and workforce." Should you wish to find out more about Unemployment Tax Management Corporation or Mr Rich Siegel, please feel free to contact him directly at pres@utmcorp.com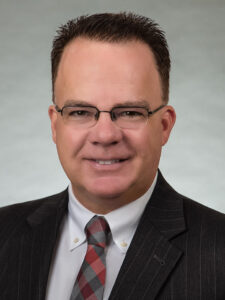 Paul Scott
VICE PRESIDENT
Paul joined UTMC in 1991 as a client and hearing representative. He worked in several different capacities before achieving his current position as Director of Accounts and Vice President of Operations. During this time, Paul has attended over 15,000 appeal hearings throughout the country. He is passionate about ensuring UTMC clients receive the level of service and expertise that they require and deserve. He is a member of the Associated Industries of Massachusetts (AIM) Unemployment Committee, The Connecticut Business & Industry Association (CBIA) Unemployment Taskforce, and The National Foundation for Unemployment Compensation and Workers' Compensation (UWC).  Paul is a frequent speaker on all unemployment-related topics. He is a graduate of Boston University.